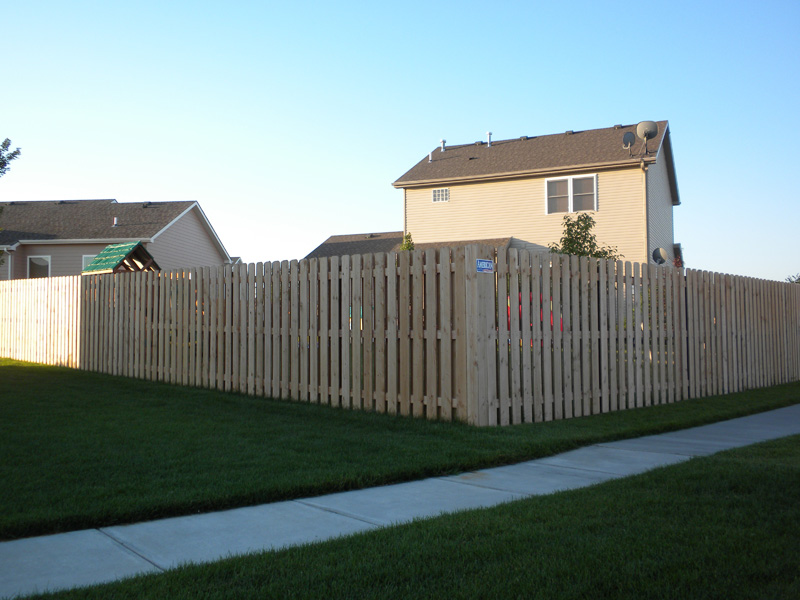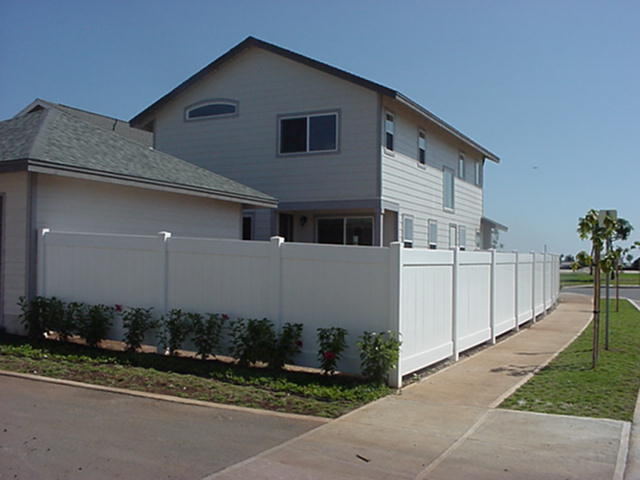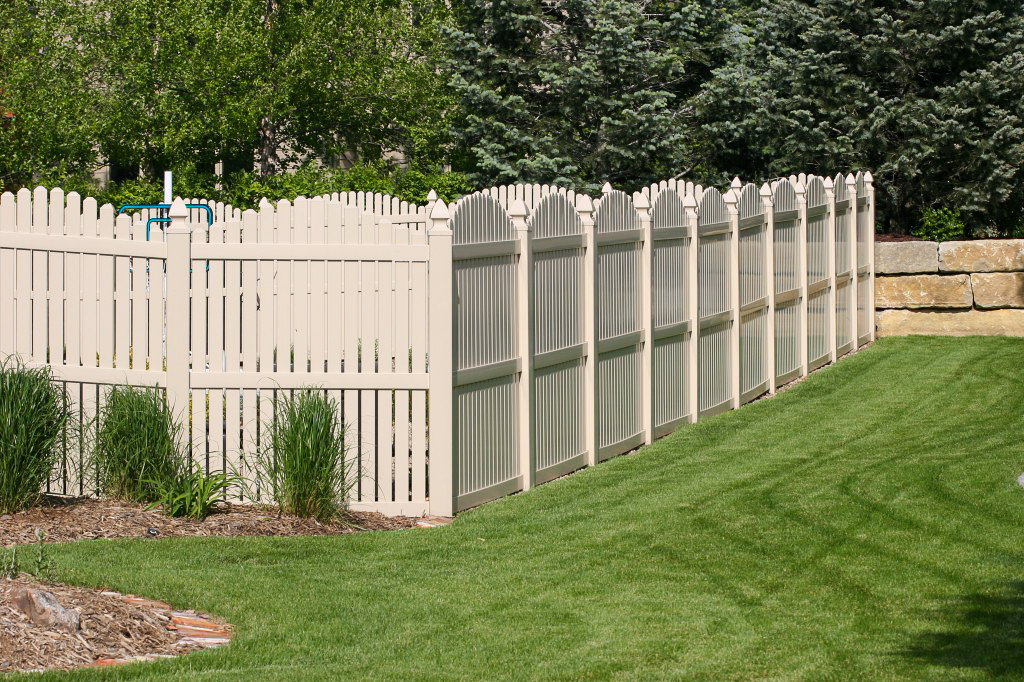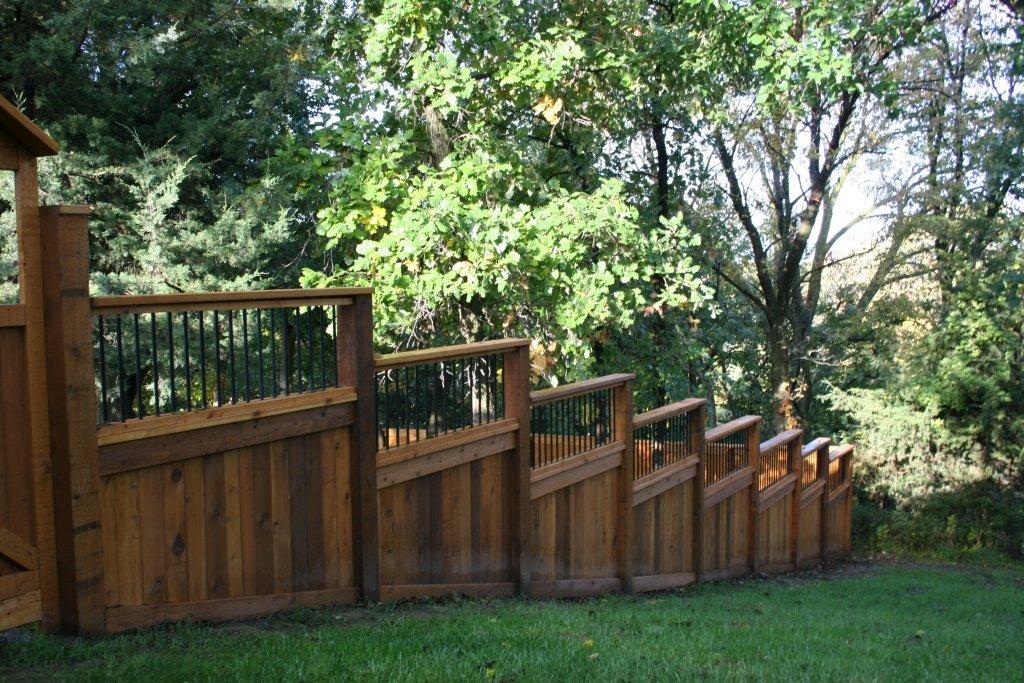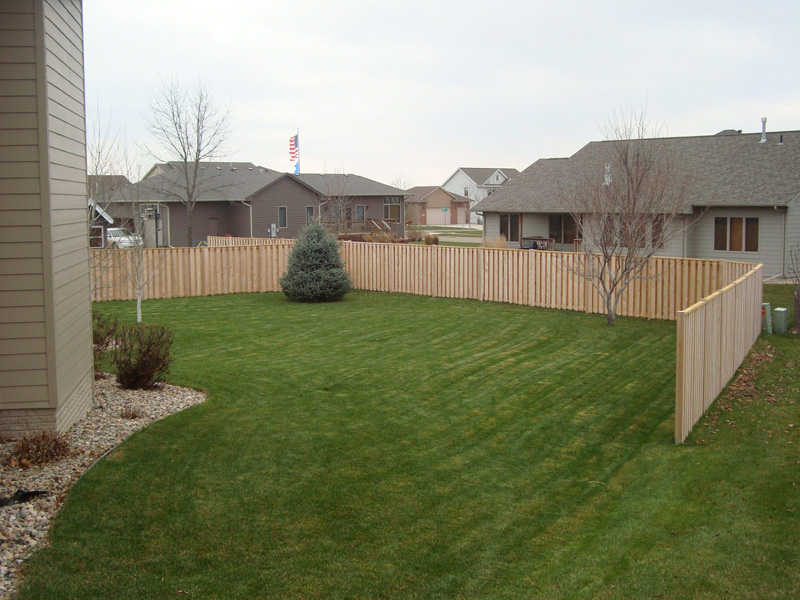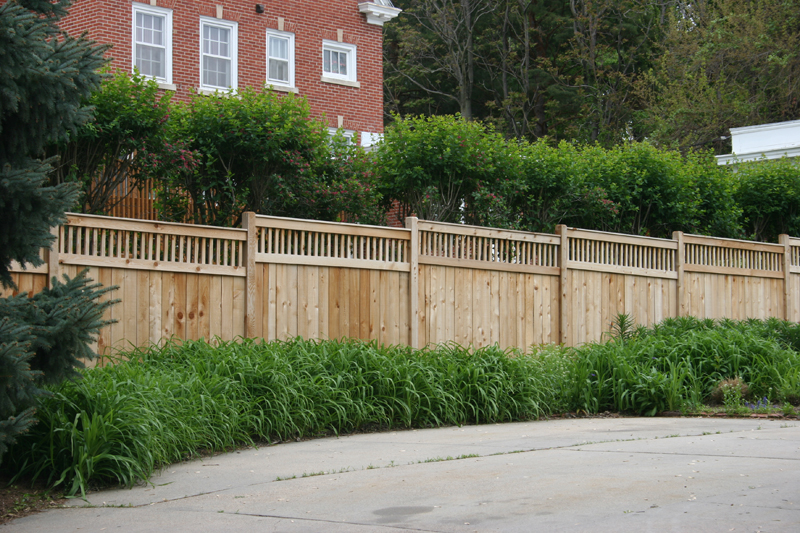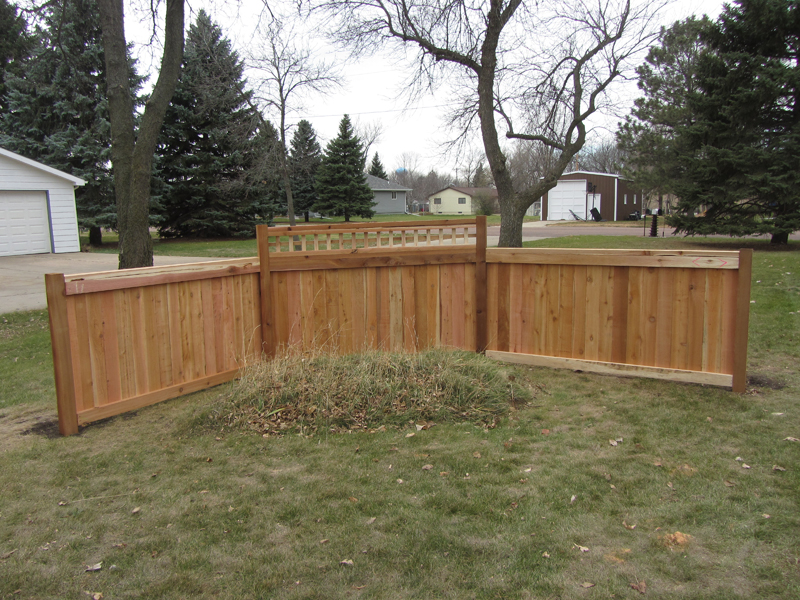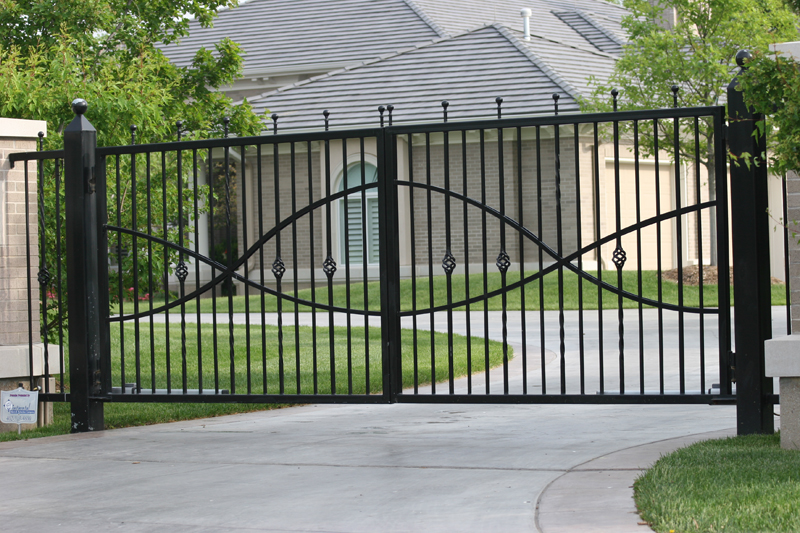 AmeriFence Corporation Madison, Wisconsin - Vinyl Fencing, Solid Privacy (611)
AmeriFence Corporation Madison, Wisconsin - Vinyl Fencing, 6' overscallop picket tan 554
MountainMajestic_TheAmericanFenceCompany
AmeriFence Corporation Madison, Wisconsin - Wood Fencing, Cedar Shadow Box AFC, SD
AmeriFence Corporation Madison, Wisconsin - Wood Fencing, 1063 Custom Solid with Accent Top
AmeriFence Corporation Madison, Wisconsin - Wood Fencing, Decorative Cedar Privacy with Picket Accent AFC, SD
AmeriFence Corporation Madison, Wisconsin - Custom Gates, 1307 Estate gate with Jesus fish
Residential Fencing Solutions for Madison, WI
If you're seeking a fence company in Madison to install residential fencing around your property, look no further. Here at AmeriFence Corporation of Madison, we use an encompassing variety of top-notch fencing options – combined with efficient installations carried out by trained professionals – allowing us to meet any homeowner's residential fencing needs. Because of our expertise and dependability, we have become the highest rated fence company in Madison, as well as the Midwest region.  We are the Madison fence company of choice.
Residential Fencing Services
Expert Fence Installation in Madison, WI
We are the number one fence contractor in Madison. You can depend on our local team of fence installation experts. AmeriFence Corporation has more than 100,000 sq ft of fencing material in stock, with warehouses across the Midwest. Our vast experience and bountiful supplies of material mean we can realize the residential fence of your dreams.  We are the Madison fence contractor of choice.
Fence Materials Sales in Madison, WI
We understand that, sometimes, you not only want to purchase a residential fence in Madison, but also install it yourself. For that reason, we also sell fence materials wholesale. Simply tell us what kind of fence you want to build and we'll determine the materials you need. From here, simply pick up the supplies from our facility, take them home, and you're ready to build your fence!  We are the Madison fence company of choice.
HOMEOWNERS COME FIRST
Having installed residential fences in Madison's backyards for more than 50 years, we recognize that our number one priority as a fence contractor is to deliver the fence products and installation service expected by each individual client. When you searched online for a fence company in Madison, you needed assistance from fence professionals to help realize your vision for that backyard fence, and we can deliver. The ideal fence in Madison, whether it is vinyl, wood, ornamental, or chain link, not only helps define the look of your property but also enhances a sense of security. And over the years, our in-house team here at AmeriFence Corporation of Madison has made a point of listening carefully to clients' needs.
THOROUGH TRUST
Just about anyone can build a fence, so we take pride in the fact that we also build trust with our clients. The trust begins when we visit your home and listen carefully as you describe the fencing project you have in mind. From here, we identify the most important aspects of what you want to achieve and then walk your yard, take some measurements, and discuss what we will be able to do. Once this is taken care of, we will send you a price and, later, a style drawing of the fence. This illustration represents the critical dimensions of your fence, and we will also provide a detailed checklist outlining the experience. AmeriFence Corporation will provide you with a survey of your property and other services. As we mentioned, we are more just a fence contractor in Madison.
EQUALLY THOROUGH COMMUNICATION
If you've ever worried about a fence company in Madison leaving you out of the loop, fear no more. Although schedules tend to become crammed, especially in the summer, you will receive communications from us as we prepare to stake your yard, utility locations, set your posts, and eventually build the fence of your dreams. We shall not leave you in the dark, as maintaining communication with clients is a major priority for us.
TOP-NOTCH FENCE MATERIALS IN MADISON
Wood fences, vinyl fences, ornamental fences, we are able to deliver it all, and with high quality results. Being one of the largest fence contractors in Madison as well the Midwest, AmeriFence Corporation has built up a foundation of wisdom and high-quality source materials, allowing us to deliver extraordinary fences. Instead of picking up what's available at the local hardware store, we go the distance and develop partnership with vendors, selecting them according to their reputation and product history. We also purchase fence materials in large quantities, for the best possible price, which in turn results in savings for our customers.
PEACE OF MIND
Any fence company in Madison knows that fences must face the elements. Wind, rain, sun. When you work with us, you work with a fence company that will there for you when you need them, when it comes to fence repair and maintenance.