Which Temp Fence is Right For Me? AmeriFence of Madison can help you decide.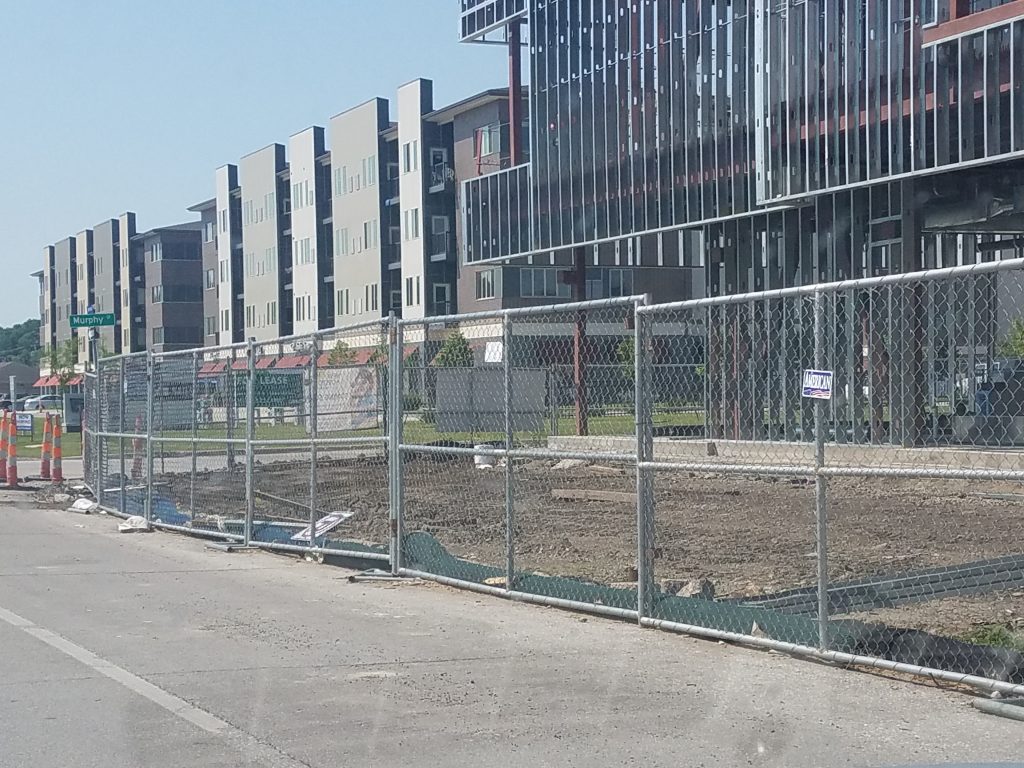 Your temporary construction fences in Madison should be your primary protector at your construction sites. A temporary fence will aid in keeping materials and tools safe; it also keeps potential lawsuits from curious trespassers out. Construction sites are hazardous, especially in dim or no lighting situations. It is easy for others to quickly get hurt.
According to the Chain Link Fence Manufacturers Institute, "a fence system will only delay or reduce intrusion." There are a few questions you can ask your Madison fence company that will help you determine just how effectively your fencing will delay or reduce intrusion.
Does your Madison fence need barbed wire?
Barbed wire is a great deterrent, it sends a clear message that you are serious about keeping others out. Barbed wire at the top of a chain-link fence makes climbing much more difficult.
How tall is your fence?
The taller the fence, the more challenging it is to climb. High fences can serve as a psychological deterrent as well. Temporary fencing comes standard in 6 and 8-foot heights. You are more secure going with the 8-foot heights because it is a better deterrent for impulse vandals and trespassers. However, check your local ordinances before selecting a fence taller than 6 feet.
How many gates in your Madison fence?
More gates equal more opportunities to breach your perimeter. Minimize the number of gates through the perimeter if possible. This is also crucial for general liability, it will aid to control traffic coming and going from the job site.
How big are your gates?
Narrower gates are better, but make sure they're at least 20 feet wide to allow access for emergency vehicles. Gates should be operational by one person. Try to avoid wheels dragging on the ground. Gates should be cantilevered so that the gate swings freely over temporary rock surfaces.
How big is the mesh on your fence?
The smaller the mesh the harder it is to climb or cut. 2-inch mesh is most common however chain link is available in much smaller mesh size making it difficult to cut and climb.
How wide is your clear zone?
Have you cleared brush, trash, and storage away from the fence? Next to your fence, this may be the best means of protecting your site. Remove items for others to climb or hide behind next to your fence both inside and outside.
Do you have adequate fence signage?
It is not enough to simply have a physical barrier. You must have adequate signage that explicitly tells others to stay out and stay clear. Though it may be obvious; for insurance purposes, it will significantly reduce your liability if you communicate a clear message.
How high is your fence above grade?
Does the bottom of your fence touch the ground? Any gap at the base of your fence is a possible point for a break-in. Others see these gaps as an opportunity to lift the fence and crawl under it.
How is your Madison fencing secured to the ground?
Ideally, the fence is set with posts driven in the ground. This is not always possible so using sandbags is necessary to secure the fence over paving. Make sure your Madison fence contractor provides at least two sandbags per post.
Do employees park inside or outside the fence?
You will see a decrease in equipment and material loss if you require others to park outside the fence and have controlled access.