Arched Driveway Gates – A Perfect Accent For Madison Wisconsin Homes
Nothing adds prestige and class to a Madison, WI home like a beautiful estate entry gate. Estate gates, referred to as drive gates or arched gates, are typically placed near the end of the driveway to prevent others from entering the property. These gates may be fabricated from both aluminum and steel, providing a sturdy ornamental iron fence look. This is important considering this is the first view others have of your beautiful Madison home.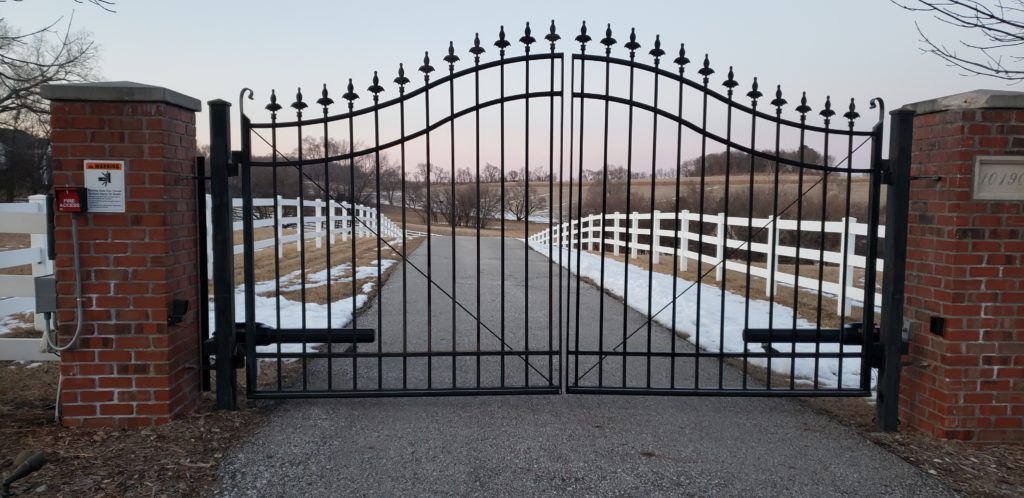 Style
The most popular type of estate gate in Madison, Wisconsin in the over arched gate. This is a gate that typically starts at 6' tall on the ends and slopes up to 7' in the middle. The slope is a combination of a convex and concave joined slopes.
An Option for the Average Person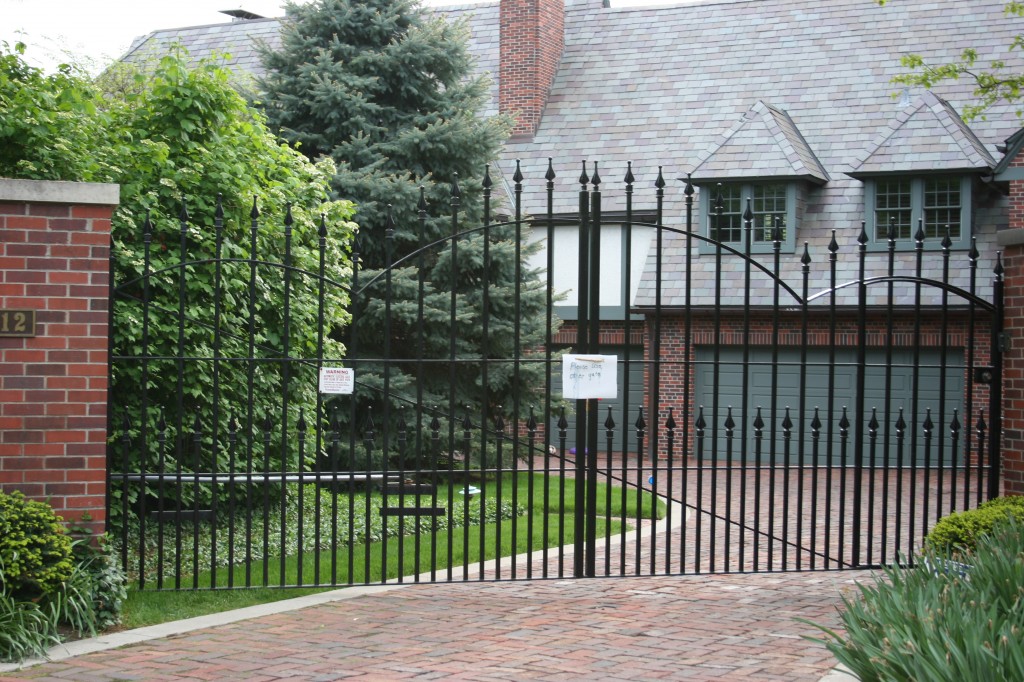 Large estates and homes are usually what comes to mind when thinking of an estate gate. Remember the 70's hit television show, Dallas! The show started with two beautiful estate gates at the front drive of their Dallas mansion. You can have that same look and feel in Madison. Today's estate gates are more cost effective and less expensive respectful of home prices today due to driven demand and national manufacturers. Today's home owner can have a beautiful estate gate and automated access control system for under $4,000.00.
Swing and Slide Gates
Swing gates and slide gates are the two most popular options. Swing gates are the most popular as they are the least expensive and require little maintenance.  Once you decide to place a gate operator on your gate in Madison, you will want to consider a slide gate as it will travel better through the Wisconsin snow.  Slide gates require little run for traveling open and closed and will be easily stored in the open position along the fence line.  Another factor to consider when selecting a slide vs. swing gate in Madison is the slope both along the fence line and down the drive.  A sloped drive does not work well with a swing gate, leaving large gaps underneath.  Slopes in the fence line will cause the slide gate to sit above the fence line or gaps under the gate when closed
Over Arch Estate Gate Benefits
Estate gates are a worthwhile addition to your property for three key reasons:
Curb Appeal: Madison estate gates have always given the impression there is more to found behind the gates. It communicates stature and accomplishments.
Security: Your Madison estate gate will be your first line of defense against others attempting to enter your property. It also communicates to those outside that there is a significant importance put on security for the property and home.
Increased Property Value: There is no question that adding an estate gate will increase your property value. It communicates security and elegance.
Safety Precautions
When you choose to automate your estate gate, there are safety precautions you should consider.
Install your automated Madison swing gates so that the gates swing in toward the property.  If swinging out, you may force someone to quickly back up into traffic or cause the gate to hit the parked vehicle.
Educate your family and friends on the use of the gate.  Especially children who may want to play on or near the gate.  Never allow your children to stand or ride the gate.
Be sure your installer is an AFA certified technician familiar and committed to meet all safety and compliance codes.
Be sure your installer installs your system to the latest UL 325 and ASTM 2200 standards.
All automated gates should include two safety devices.  We recommend impact and non-impact types.
One more reason we are your Madison fence company. If you are looking to add value, elegance and prestige to your home in Madison, Wisconsin,  please contact AmeriFence Corporation.