Data Center and Louvered Panels for Madison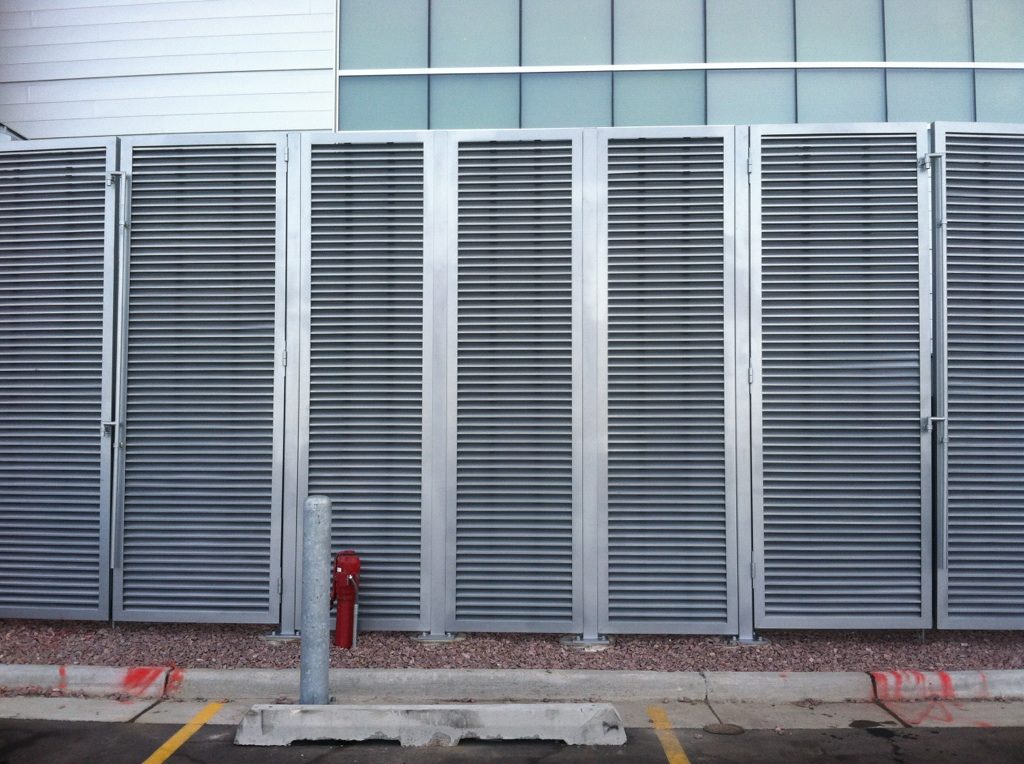 At AmeriFence Corporation, we are happy to provide custom fabricated, louvered panels through our sister company-PalmShield!
We have an extensive history in providing PalmShield for data centers, such as the mechanical equipment at American Family Insurance's data center. Our architectural louvers have become a common staple for enclosing external areas found at data centers. PalmSHIELD can be found at the Google, Yahoo!, and Travelers data centers.
Our louvered, mechanical screens have become the go-to solution for data centers typically due to the heat they generate. As you can understand, it is of utmost importance to keep this equipment cool. The ventilation that is offered through our PalmShield system provides the protection and ventilation desired to keep this equipment safe and cool.
Our louvered panels have been engineered to meet IBC, UBC, and local codes. Our PalmShield panels that include an 80% opening offer a 19 psf horizontal load. This rating is based on 100 mph winds which comply with the 30 psf load requirement on solid surfaces.
AmeriFence and PalmShield are proud to state that we are the only architectural louvered panel system with an internal locking device that not only provides the perfect aesthetics but extreme security! PalmSHIELD is working in cooperation with AmeriFence Corporation of Madison.  One more reason we are your Madison fence company.