Your Madison Wood Fence Pros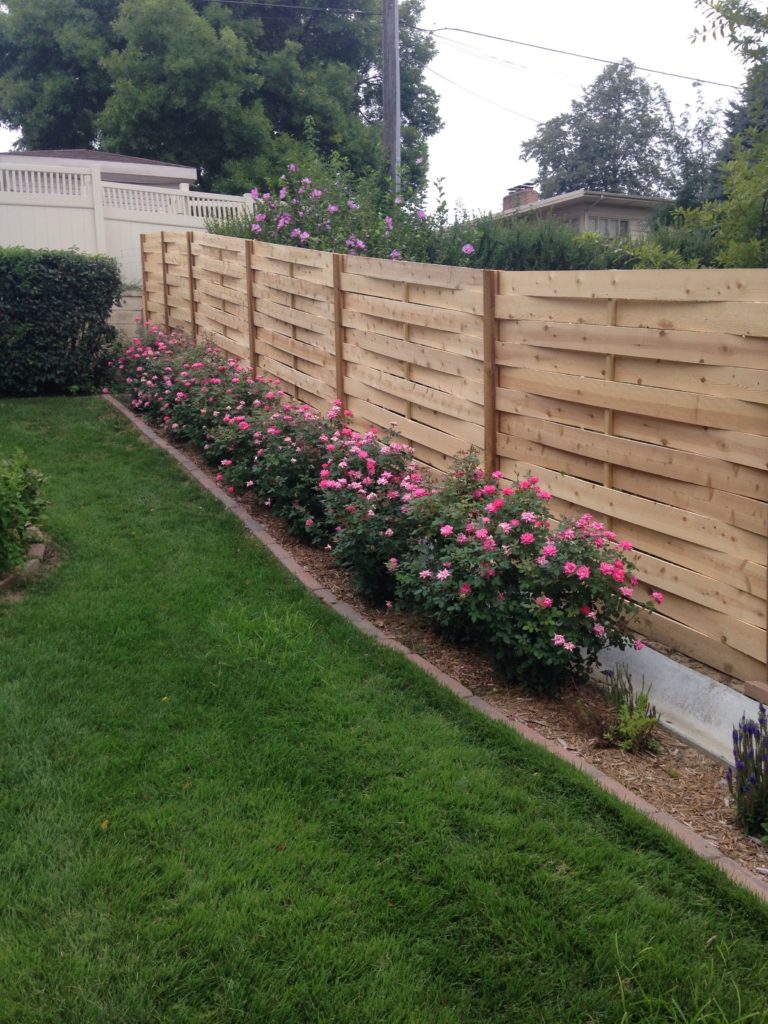 Whether it is a DYI project or hiring a Madison Wisconsin fence contractor, you will want to know the type and species of wood fence pickets, rails, and posts available. Let's start with the post.  Contact your local box store and fence contractors.  Inquire as to the wood fence post species and type of treatments they recommend for the Madison Wisconsin area.  Not all species are suited for heavy snowfall and high moisture. Listed below are some of the more common species and treatments along with some helpful information.
Southern yellow pine. Southern yellow pine posts are the least expensive and most readily available.   Southern yellow pine posts will be treated and with ACQ2, a safe environmental chemical that will. These posts will provide many years of life.  The downside is that southern yellow pine posts are prone to twisting and warping. Once the posts have been removed from the bundle; you should quickly get these in the ground and attach your rails and pickets.  This will assist in reducing any unwanted bowing and twisting. Southern yellow pine posts may also develop long vertical cracks called "checks" which is how the posts relieve the pressure of the pressure-treated applied ACQ2 chemicals.  If you wish to stain your Madison fence, these posts may not be a good option as a stain does not evenly adhere.
White Pine.  Not available in the box stores, these posts are more commonly available through your professional Madison fence contractors. More expensive than southern yellow pine, white pine receives the same pressure-treated process and chemicals.  However, white pine is less likely to bow and twist compared to the southern yellow pine. The white pine reacts differently to the pressure treatment and develops some very slight twisting. The white pine will also develop long vertical cracks called "checks." White pine treated posts are also not a good option for staining.
Western Red Cedar.  Harder to find than your pines, western red cedar posts provide some unique benefits.  Old-growth western red cedar is restricted from harvesting so you are only able to find new growth trees.  This provides a less quality product at a higher price point.  Wood mills are cutting western red cedar for more high-end uses like architectural wood and interior beams.  Even if you are able to find the western red cedar fence posts in Madison,  you will be using sapwood and not heartwood.  Sapwood is the outer rings of the tree that are alive when the tree is harvested.  These rings do not carry the natural preservatives in the heartwood. Thus the western red cedar post-life is short. Western red cedar is though sought out for its unlikely nature to bow, bend, and or twist.  It is also good for staining.
Incense Cedar.  Incense Cedar is new to the fence industry and can be found in the box stores and reputable fence contractors.  Incense-cedar is an excellent selection if you want the preservatives associated with western red cedar fence posts but not the cost.  This is also an excellent selection if you are wanting to stain your Madison fence.   Grown in the southwest part of the United States, incense cedar is blonde in color.  There is a larger availability of incense cedar fence posts and most of the posts come from both heart and sapwood.   Incense-cedar fence posts have several of the same traits of western red cedar in that the fence posts are unlikely to bow, bend, and or twist.
Lodge Pole Pine. Growing in popularity in Madison Wisconsin, these fence posts are very comparable to the white pine. Lodgepole pine should be pressure treated when installing in the dirt.  Light in color with some browns, lodgepole pine will have a greenish tint following treatment.
We are your Madison fence contractor, give us a call if you have any fencing questions.