AmeriFence Madison has lightweight Aluminum Gates!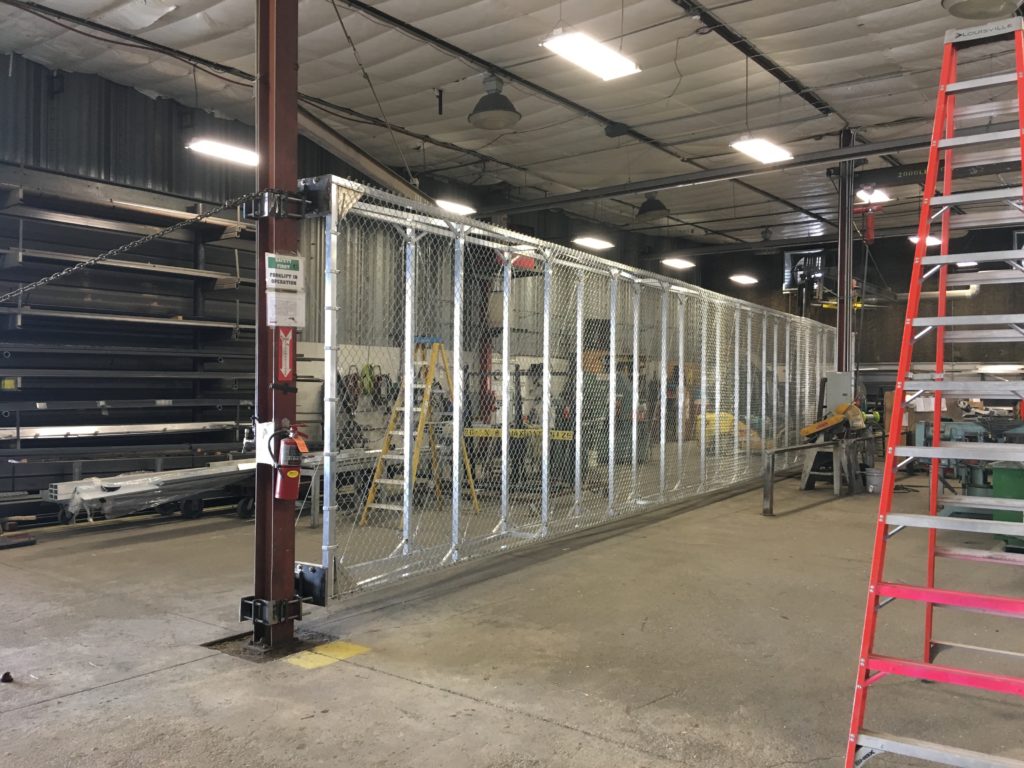 Cantilever gates have been a standard in the fencing industry for decades. They allow you to close off a large opening with a single gate that is easily operated. They are easy to use and save space by sliding along the fence line rather than swinging open. At AmeriFence of Madison, our aluminum gates take this to the next level. They are lightweight, rust-resistant, durable, and competitively priced. All of our rollers are in protective cases to avoid jamming or breakage of rollers. We have been installing fences in the Midwest for over 50 years and one of the huge advantages to a cantilever in midwestern winters is not having any roller on the ground.
Cantilever gates are also the perfect solution to slopes in front of or behind the gate. If the ground is uneven or there are large slopes, it can completely change how your gate functions, or even if it does at all. By using a side-to-side motion, cantilever gates can avoid these issues.
Aluminum gates are lighter, corrosion-resistant, and less maintenance than their steel counterparts. We are your Madison fence contractor. Call AmeriFence of Madison today to learn more about aluminum gate solutions. (608) 509-5857