Automate Your Gate with AmeriFence Corporation of Madison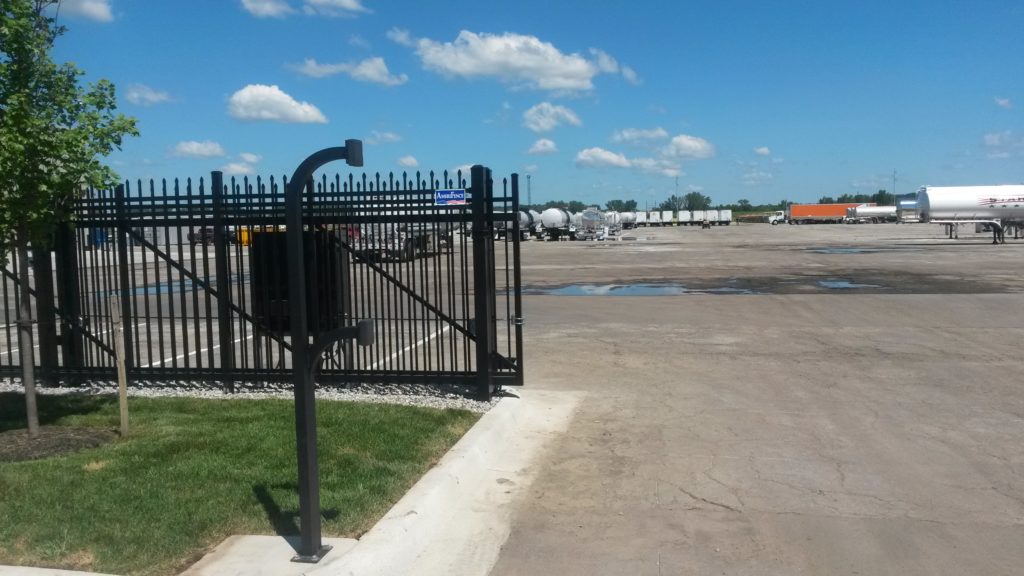 An automated gate is a convenient and secure way to control who has access to your business or property. Let our team of professionals at AmeriFence Corporation of Madison help you chose the best option for your application. We understand how important quick and easy entry to your property is. With over 100 years of combined gate operator and access control experience, our team can walk you through the myriad of choices available today.
Whether you're looking for a sliding cantilever gate, a tilt gate, a swing gate or a secure walk gate, AmeriFence Corporation of Madison's expert staff has the solution for you. There are quite a few options these days for gate automation: from a simple key pad entry, to a free exit loop so the gate opens when cars drive over it, AmeriFence Corporation of Madison has done it all.
If you'd like deliveries to only have access during certain time frames, AmeriFence Corporation of Madison can set up a code just for that. If you need someone to have access only one time, AmeriFence Corporation of Madison can set up a code for that also. Our systems are completely customizable and our experts are happy to help you create an access control program that is catered to your needs.
If you're interested in decreasing your environmental impact or lowering your energy bill, AmeriFence of Madison has many solar-powered access control devices available.  These devices not only can save you on your monthly energy bill, but they can eliminate the need to run power from another source all the way out to your gate(s).  There are many things to consider when looking at solar power, such as gate usage and the amount of sunlight.  The experts at AmeriFence Corporation of Madison are happy to walk you through the process. We are your Madison fence company.
AmeriFence Corporation of Madison has been proudly serving the Midwest for over 50 years and would love to discuss the access control options available to you. Give us a call at: (608) 509-5857 or submit an online request.