The #1 Fence Company in Wisconsin: AmeriFence Corporation of Madison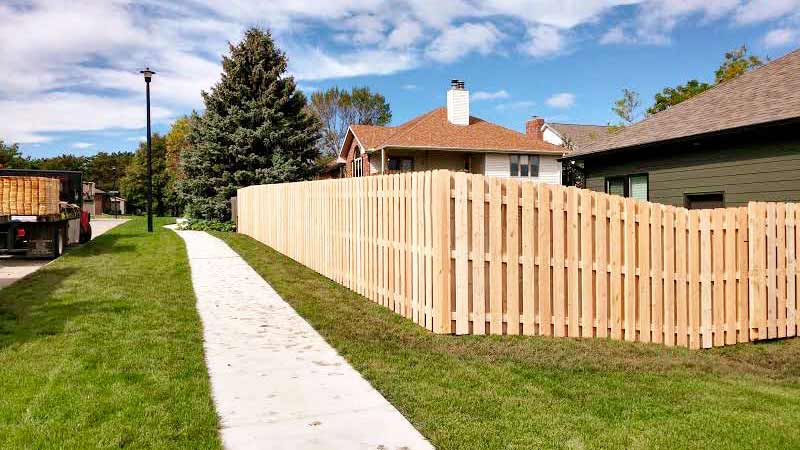 If you're looking to install a fence in Wisconsin, the tricky part isn't finding a local contractor. Rather, the pressing task is determining which one deserves your business. Although there are many fence companies throughout the state, AmeriFence Corporation of Madison towers above the competition with our multiple decades of experience, diverse portfolio, broad spectrum of services, and highly trained staff. Of course, it's easy to make such a claim; you've no doubt heard it many times before. So let's get into specifics and uncover what makes AmeriFence Corporation the top fence company in Wisconsin!
Get a free estimate from AmeriFence Corporation of Madison:
55+ Years in the Fencing Industry
AmeriFence Corporation has operated in the Midwest since 1967, literally serving thousands of residential and commercial clients in that time. As a result, we've mastered all the major fence types—vinyl, wood, chain link, ornamental steel, custom ornamental, and high security. And that's to say nothing of the products and services our divisions specialize in. More than a fence company in Wisconsin, we've expanded our wheelhouse to become the state's #1 experts in the following fields.
So whether you need an elegant vinyl picket fence for your home in Waunakee, a chain link fence to enclose your baseball field in Lake Mills, automated gates for your data center in Fort Atkinson, or custom metal screening for a community building in Spring Green, our fence company in Wisconsin boasts all the personnel and technology needed to match and exceed your expectations.
Get a free estimate from the top fence company in Madison: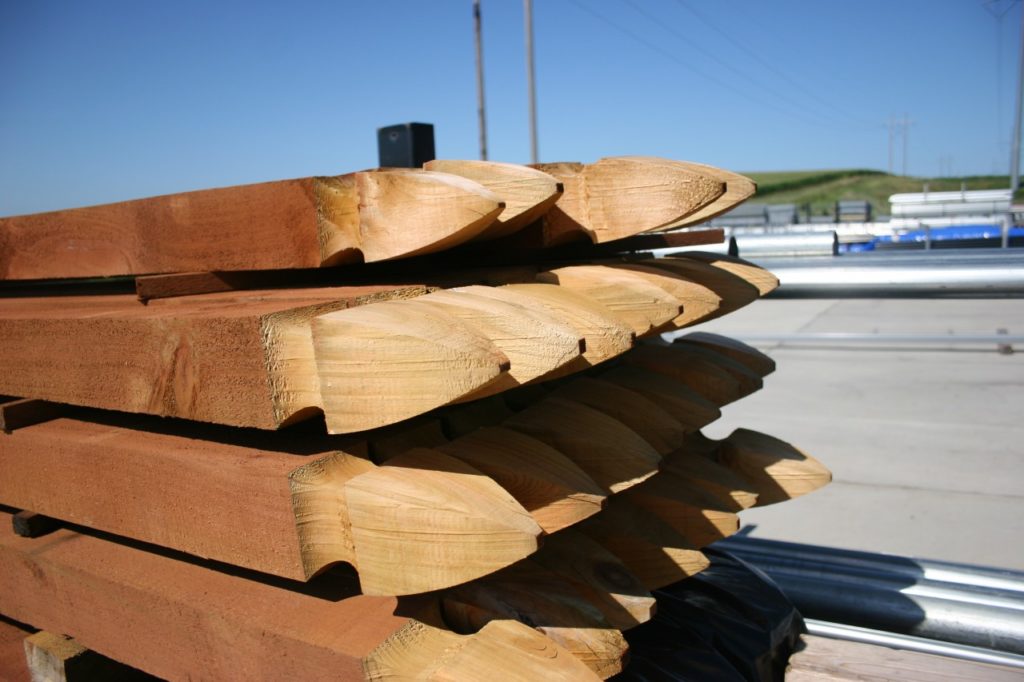 Access to 18+ Acres of Fence Materials in Wisconsin
AmeriFence Corporation accesses the Midwest's largest fence materials inventory and is thus able to tackle residential and commercial jobs of all sizes and complexities. No matter how many feet of fence or what size of gate, we can design, fabricate, and install the project of your dreams. Because we manage 12 branch locations—each with its own inventory—we also have the option of shipping materials. Do you have a particularly large order in mind? No problem! If there comes a point where we need, say, extra wood fence panels, AmeriFence Corporation simply imports the balance from a sister branch. To acquire the best materials on the world market, our Wisconsin fence company deals only with reputable suppliers. (For instance, our vinyl comes from trustworthy manufacturers such as Ply Gem & Rail.) Our purchases each year equate enough inventory to fill hundreds of trucks and train cars.
Oh, and did we mention that our inventory is available wholesale to the public? DIY homeowners, architects, even fellow fence companies in Wisconsin come to us when they need materials for a job. Purchasing materials from us is easier than ever thanks to our online fence store! Shop online and decide whether you want us to ship materials to you, or if you want to pick them up at our branch location in Wisconsin!
The Most Highly Trained Fence Installers in Wisconsin
As Madison's #1 fence contractor—and as part of the greatest fence company in the Midwest—we believe our installers deserve a full education in every facet of the profession. Therefore, new recruits are put through comprehensive training programs, learning to build various fence panel styles, set posts, install fasteners and gates, etc.; and because comprehensive training doesn't end with Wisconsin fence installation, AmeriFence Corporation teaches its staff the best safety practices: motor vehicle safety, hazards communication, respiratory protection, and fire prevention. And when on the job, the team—as a matter of policy—dons PPE (Personal Protective Equipment) which includes gloves, brightly colored vests, and safety glasses. Their expertise does not end with installation; the crew has been trained to handle follow-up jobs such as fence repair. Rigorous training and a knowledgeable crew are a major part of what makes AmeriFence Corporation the top fence company in Wisconsin.
In-House Manufacturing
Whereas some fence companies in Wisconsin outsource manufacturing, equipment repair, etc., AmeriFence Corporation manages in-house teams specializing in these fields—thereby granting us superior communication, flexibility, and capability. How about equipment repair? As a professional fence company in Wisconsin, we naturally use a broad assortment of tools and high-tech equipment—and thus employ in-house mechanics to ensure everything remains in prestige condition.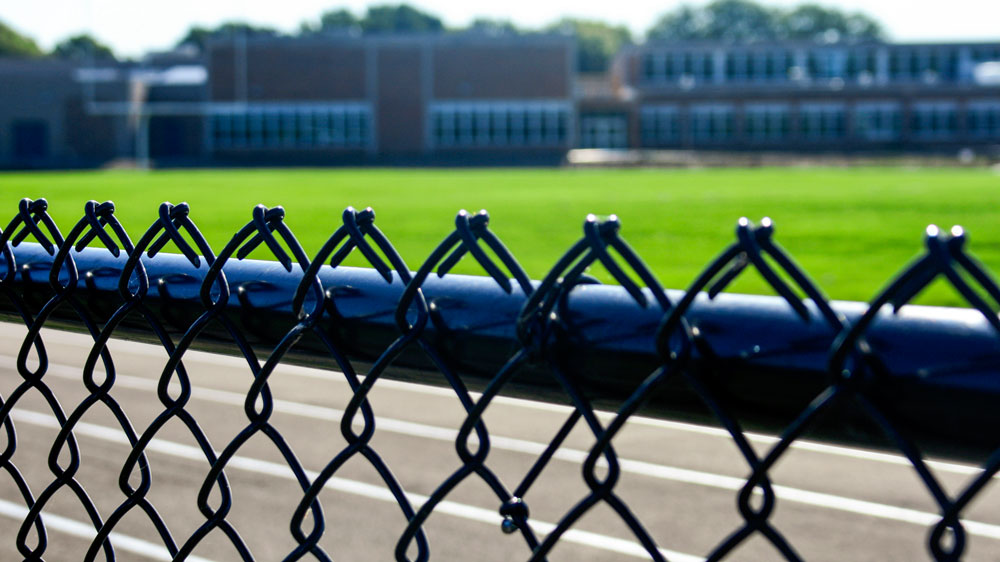 Serving Dozens of Communities Throughout Wisconsin
AmeriFence Corporation of Madison is by no means bound to the city of our namesake. Our service area encompasses dozens of cities and communities throughout the state. Among the Wisconsin communities we install fences in: McFarland, Middleton, Prairie Du Sac, Beaver Dam, Delavan, Whitewater, Sextonville, Wisconsin Dells, Fitchburg, Mt. Horeb, Juneau, Fort Atkinson, Fitchburg, Monticello, Reedsburg, Astico, Portage, Merrimac, Milton, Spring Green, Lake Mills, Verona, Evansville, Clyman, Janesville, and Broadhead.
Superior Communication with Customers
Remember the scene in Cool Hand Luke where Strother Martin shouts, "What we got here is failure to communicate!" Well, as it turns out, this complaint is shared by fence owners when contractors drop the ball on project status updates. To avoid this situation, AmeriFence Corporation of Madison's gone the extra mile and developed a proven communication system. Whether you're purchasing a fence, a gate, a custom metal fixture, etc., we provide drawings representing your product in detail; and fabrication/installation does not begin until you sign off with your approval. Afterward, you'll likewise be informed of progress: if we're building a fence, for example, we'll let you know when we determine utility locates, set your posts, begin fence installation, etc.
One more reference to Cool Hand Luke—we've installed fences and security measures for correctional facilities! Even Paul Newman would've found it difficult to escape from our high security fencing with razor-sharp concertina wire!
Looking to install a fence? Need materials for a project? Contact the #1 fence company in Wisconsin and get a free estimate today!